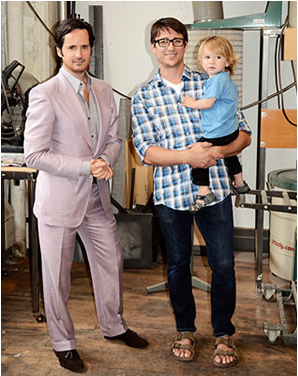 What is James Wearing?
As you know by now, I love to incorporate the work of fine artisans and crafts people into the interiors I create for both myself and my clients; an individually handcrafted object really can make a space.
This brings me to furniture maker Emmanuel Delalain and his company Atelier Delalain who are doing the most marvelous things in wood and metal. With clean elegant lines, highly considered functionality, and a rich sensual poetry to his work, it didn't surprise us to learn that Delalain honed his craft as a young man in the Southern French coastal workshop of his father and grandfather building sailboats.